Calhoun County Florida Online Traffic School
Calhoun County Florida Online Traffic School
Comedy Driving Traffic School is available for Calhoun County and the whole state of Florida and it is just a click away from you. You can take the course anywhere at any time, and the best thing of all, it's on your own time. You may log in and out of the course at your convenience. As easy as it seems, it is Florida State approved and our certificate of completion is valid for any court in Florida.
We can be found online at www.comedydrivingtraficschool.com. Everything regarding the course is completely done online; this includes the registration, payment, course material, test, and you may even access your certificate online as soon as you complete the course. You will also receive an e-mail with your certificate automatically upon completing the course. The price of the course is only $25, with no extra charges, and no hidden fees. All of the course material is accessed online from our website and you do not need to download any apps or software to view the course. You can take the course from almost any device; including your tablet or mobile device.
The course is fully animated and it also contains videos to keep your attention. We guarantee that you will successfully complete the course; we have a 100% passing rate history. You cannot fail the exam as you can take the final until you pass.
Our friendly customer service and technical support is available 24/7 and may be reached at any time at 713-465-0042.
If you are ready to master your online Florida ticket dismissal course, then sign up now!
Reasons to take Comedy Driving Traffic School
Flexible Schedule
Rush Delivery
Unlimited Log-ins
State Approved
Take Untill You Pass
100% Animated
Free Audio and Video
Free Certificate Download
Live Phone Support
Free Streaming Video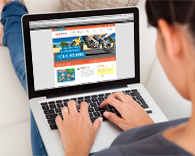 Ready to dismiss your ticket?
Social Share