Flagler County Florida Online Traffic School
Flagler County Florida Online Traffic School
Are you looking to find a 4 hour Basic Driver Improvement Course that is Florida State Approved for ticket dismissal in Flagler County?
Well look no further, Comedy Driving Traffic School offers an online BDI course that is a funny, affordable, and a convenient way to dismiss your ticket and avoid points from being applied to your driving record!
There is very little reading required! Our course is 100% animated with comedy material written by professional comedians to provide an educational and entertaining way to take our course online. Check out the sample pages on our website at www.comedydrivingtrafficshool.com for a sneak peek of the comedy our course offers.
Another factor we consider as a perk to you as a customer is our affordable course price. Our course price is $25 which includes the course material and completion receipt that will be automatically emailed to you after the course is completed. Just print your certificate and present it to Flagler County to dismiss your ticket and avoid points from being applied to your driving record!
And finally, our course has been designed to be as convenient as possible to fit your busy schedule allowing you to log in and out as much as you like. Whether you are able to commit 30 minutes a day or wish to take the course all in one sitting, you choose when it's convenient for you to take your course!
Our friendly representatives are here 24/7 if you need assistance or have any questions day or night, weekends and even Holidays! For more information about our 4-Hour BDI course feel free to contact us at 713-465-0042 or email us at support@comedydrivingtrafficschool.com.
If you are ready to master your online Florida ticket dismissal course, then sign up now!
Reasons to take Comedy Driving Traffic School
Flexible Schedule
Rush Delivery
Unlimited Log-ins
State Approved
Take Untill You Pass
100% Animated
Free Audio and Video
Free Certificate Download
Live Phone Support
Free Streaming Video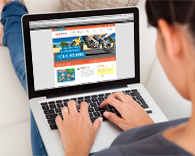 Ready to dismiss your ticket?
Social Share