Gadsden County Florida Online Traffic School
Gadsden County Florida Online Traffic School
Gadsden County Online Florida Ticket Dismissal,
If you are looking for an online Florida traffic school to dismiss that pesky citation you received then your search is over. Comedy Driving Traffic School is here to assist you in your quest to have the citation a thing of the past. We are an approved for provider for the state of Florida and you may find us on their website.
We charge a one-time payment of $25 and with the payment you are given access to our website 24 hours a day 7 days a week.  The course is meant to have users log in and out of the course as many times as you need to, day or night. As you navigate forward in the course your progress is saved so that when you log back in you will automatically be taken to the last page you were on. We have also designed a mobile device (Smart Phones and Tablets) compatible version of our course.  If you happen to experience any issues while taking the course, just call 713-465-0042 and one of our knowledgeable and friendly customer service representatives will always be there to assist you.  You can even check with your insurance agency about using this course to possibly lower your monthly auto insurance rate.
Upon completion of your course you will be able to access your certificate immediately via a downloadable PDF file. There will also be another copy sent to the e-mail address provided during the registration.
If you are ready to master your online Florida ticket dismissal course, then sign up now!
Reasons to take Comedy Driving Traffic School
Flexible Schedule
Rush Delivery
Unlimited Log-ins
State Approved
Take Untill You Pass
100% Animated
Free Audio and Video
Free Certificate Download
Live Phone Support
Free Streaming Video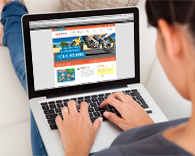 Ready to dismiss your ticket?
Social Share