Planning Ahead

A serious decision in life is made from wisdom from experience, advice, and planning ahead. The same principle applies to driving on the roadway with numerous obstacles, other drivers, and what some of us may refer to as "crazy people." The "crazy people" are normally those that want to defy the laws and physics and gravity by slamming on brakes, cutting you off, or making their own roadway. You are not at war in traffic but you need a plan if things go wrong, if you are running late, or if there is inclement weather that does not allow you to see where you are going. There are plenty of different situations that could occur and to reduce confusion, anger, and accidents then it would be wise to plan ahead. The following examples are from a defensive driving perspective which may suede you to plan ahead.
First scenario: The kids have to go to school, you have a midday appointment, and your work schedule starts at 9am. The day before you should fill your gas tank, get kids and your clothes ready and get directions to the appointment. On that day of; your tasks will be a lot easier to complete. Now all you need to do is get ready, eat breakfast, drop off kids, and wear your work clothes to the appointment and go to work on time.
Example two: You need to go to the bank, grocery shopping, change the car oil, get new tires, and it's your wedding anniversary. The day before you should do online banking and get the anniversary gift because love is cannot be satisfied with only a few minutes of shopping. The day of run and get the grocery shopping done early, drop off groceries, go to all in one auto shop, take shower and enjoy the rest of the day with the spouse.
Planning ahead is beneficial for everyone and you do not have to rush because you are organized. Rushing through traffic is a quick way to get into an accident or get a speeding ticket. The best way to get ahead of traffic is to simply plan ahead.
Reasons to take Comedy Driving Traffic School
Flexible Schedule
Rush Delivery
Unlimited Log-ins
State Approved
Take Untill You Pass
100% Animated
Free Audio and Video
Free Certificate Download
Live Phone Support
Free Streaming Video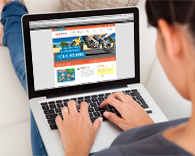 Ready to dismiss your ticket?
Social Share