Turn It Down!!
How many times have you approached an intersection with a red light when suddenly someone pulls up next to you and all you hear is "Boom, Boom, Boom"? Don't be afraid; it's just another vehicle that has an enhanced stereo system with large speakers that cause the loud bass sound you are hearing.
Sure to the older generation this type of loud music disturbs the peace and it may even attract unwanted attention from police officers. Sure it could also lead to a traffic ticket or worse an accident from not paying attention to the roadway but to the stereo system. These so-called "Boom Cars" can interrupt the neighborhood also. They wake sleeping babies, knock pictures off the wall, and causes a lot of rattling that could get on an individual's last nerve. When the last nerve is active violence can arise quickly resulting in road rage conflicts. Who are these individuals who upgrade their radio systems? Most of the time they are males who are in their late teens or twenties who assume their vehicle will enhance their social lives and attract interest from others.
The driver of these vehicles could face penalties and the loud music that is being played may cause health issues. Vibroacoustic disease is caused by low-frequency sound energy that may affect the nervous system and if exposed over a long period of time it can lead to progressive medical conditions. Not to mention it tears up the vehicle; cup holders rattle, mirrors won't stay in place, and the wear and tear on the trunk can be costly.
What can be done? Comedy Driving suggests you never approach a loud vehicle. You never know what could happen. Takedown the license plate and refer to the authorities. As far as Turn It Down having laws against loud music you should lobby your local officials and let them know how the community feels about disruptive or loud music.
Reasons to take Comedy Driving Traffic School
Flexible Schedule
Rush Delivery
Unlimited Log-ins
State Approved
Take Untill You Pass
100% Animated
Free Audio and Video
Free Certificate Download
Live Phone Support
Free Streaming Video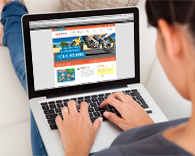 Ready to dismiss your ticket?
Social Share